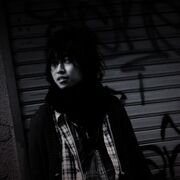 Masaru Hatano is the scenario writer for Terra Battle. He founded the company SEVENTH Entertainment Inc. in 2014 and works as a freelance director, game designer and scenario writer. He did work for the games The Last Story, Super Robot Wars UX, Soul Sacrifice, and Cubic Ninja.
Download Starter 2
Edit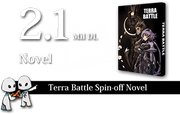 For the 2,100,000 downloads milestone of the Download Starter 2 campaign, Hatano will write a Terra Battle spinoff novel. The novel will feature cover art by Kimihiko Fujisaka and artwork by Manabu Kusunoki. It can be pre-ordered from these websites: Amazon JP, 7netshopping, rakuten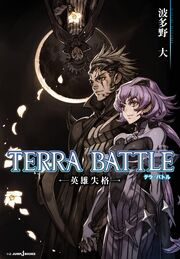 Video: [Terra Battle Download Starter]2,100,000 Downloads - Masaru Hatano (YouTube)
Comment:
" Thank you for enjoying Terra Battle.
The 2.1 Million Download campaign is something I've been thinking about for a while now, hoping it could soon be realized.
That kind of distant dream--a dream contemplated while drinking with friends--is now coming to life. This has been realized thanks to all you fans. From the bottom of my heart, I'm sincerely thankful. But how is this happening so fast!
Seriously, I'm freaking out here.
Since I'm kicking off the new download starter, I'll do my best.
Please bear with me. "

— Masaru Hatano, Terra Battle Download Starter
Ad blocker interference detected!
Wikia is a free-to-use site that makes money from advertising. We have a modified experience for viewers using ad blockers

Wikia is not accessible if you've made further modifications. Remove the custom ad blocker rule(s) and the page will load as expected.