Terra Battle's official Facebook page is holding a Thanksgiving event, where you can help the community earn a Metal Minion ΛΛ and Energy!
For details see the #ThanksTerraBattle post.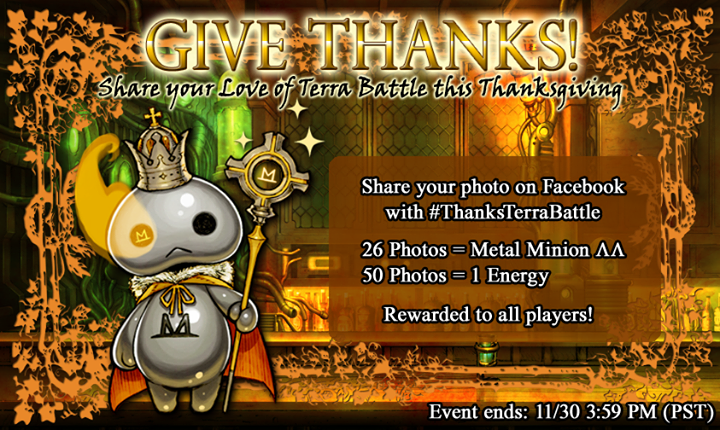 How to participate
Share an image
Likes
Deadline
The event ends on November 30, 2015 at 3:59 PM (PST), so get those entries in as soon as possible!
Prizes
Prizes will be awarded to all players for reaching certain goals: